Prof. Dr. Valentin Ignatov, MD, PhD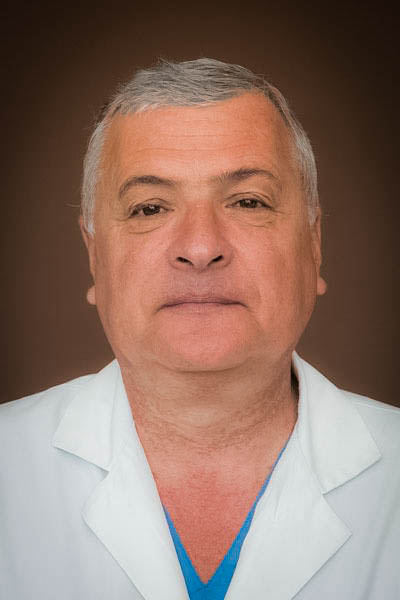 Prof. Dr. Valentin Lyubomirov Ignatov, MD, PhD
Varna, Marin Drinov str. 55
Biography
Prof. Dr. Valentin Ignatov, is graduated in 1986. Higher medical Institute of Varna. In 1995 acquired specialization in surgery, and in 2012 he finished a master's degree in "health management" to MU-Varna. Official head of the First clinic of surgery since 2007 by 2016.
In 2005. acquiring a PhD with a dissertation entitled "Healing and Diagnostic tactics: ND laser therapy in conditions of acute bleeding of gastric duodenal ulcers". In 2013 issue habilitation work- "Acute bleeding from the gastrointestinal tract. Diagnosis and treatment ".
He won a competition for the academic title "Professor" to the Department of General and operative Surgery and in 2013.
In 2016 was appointed for Executive Director of University Hospital "St. Marina" Varna.
Prof. Valentin Ignatov possesses a high level of organizational skills, administration, erudite teacher and healer. Shows high personal commitment, self-discipline and the opportunity for creativity. Demonstrated excellent time-management skills in the organisation of thirteen successful national conferences on Koloproktologia with international participation since 1990till now.
Under the guidance of prof. Ignatov was formed first in Bulgaria Department of One day surgery aimed at timely diagnosis of diseases of the gastrointestinal tract through a full range of diagnostic capabilities – endoscopy, ultrasonography, Endorectal ultrasound, computed tomography (CT), magnetic resonance imaging (NMR, MRI), PET-CT.
Specializing in mini-invasive surgery-endoscopic and laparoscopic.
Prof. Ignatov introduces the routine practice a number of highly specialized endoscopic and mini-invasive methods such as:
Endoscopic removal of gallstones;

Endoscopic polypectomy of colon and rectum, esophagus, stomach, duodenum;

procedures for early rectal cancer by endoscopic mukozna resection and endoscopic dissection submukozna;

Stenting of the esophagus, thick and straight intestine, stenoses of biliary tract in malignant diseases;

laser coagulation in acute bleeding.
Fluent in English and Russian.
Publications
Researches of Prof. Ignatov is represented in 321 scientific papers, reports and notices published in the country and abroad, 48 of which are solo, and 103 have been published in full volume. The scientific activity of Professor Ignatov's personal impact factor of 64, cited by 30 foreign and 9 Bulgarian authors.  Participated as co-author of a number of monographs and textbooks: "surgery", "emergency surgery", "Pathological Physiology". In 2013. has published a monograph entitled "Acute bleeding from the gastrointestinal tract. Diagnosis and treatment ", in which it is incorporated his long-time experience in endoscopic diagnosis of the pathology of the upper and lower GI tract. Prof. V. Ignatov has over 250 participation with reports in international and national congresses and conferences.
Under the leadership of Prof. Ignatov are trained specialists in endoscopic surgery, which continue his school.
A member of the
He is a member of the Bulgarian surgical society (BHD);

Bulgarian Association of surgeons and gastroenterologists (BAHG);

Professional organization of surgeons in Bulgaria;

Union of scientists in Bulgaria;

European Digestive Surgery;

The Academic Council with HIM – Varna;

IASGO – international organization of surgeons, gastroenterologists and oncologists;

ISUCRS – international organization of academics-surgeons;

Prof. Ignatov is President of the Association of university hospitals.