Първата робот-асистирана хирургична интервенция в морската столица бе извършена от проф. д-р Красимир Иванов.
Welcome in

First clinic of surgery



and department of General and operative surgery
·•♦•·
In First clinic of surgery we offer optimal solving of your health problems in our deparments of abdominal, pediatric, daily and minimal invasive surgery. In our diagnostic units you can get accurate and reliable information abour your disseases and possible solutions. The clinic has 45 beds grounded on two floors- the sixth and the second floor in the University hospital "Saint Marina". We perform accelerated introduction of advanced intranet and internet systems for communications, information and updating of scientific and educational process.
We provide professional assistance for the following groups of diseases:
Operations endocrine diseases
Operations of small intestine
The clinic is equipped with the latest generation of
robotic system

da Vinci Xi
·•♦•·
Medical University and UMHAT "St. Marina" have launched the robotic surgery project in Varna. The first robot-assisted surgical intervention in the Sea Capital has been performed by Prof. Dr. Krasimir Ivanov. The latest fourth-generation Da Vinci Xi robot has been installed at the University Hospital, which allows all kinds of operations in Abdominal and Thoracic Surgery, Urology and Gynecology to be performed. The system is equipped with built-in simulators through which young surgeons will be trained and will acquire the required skills.
The teams, headed by the Rector of MU – Varna Prof. Dr. Krasimir Ivanov, have been trained at leading European clinics and have the ambition to become a centre for training highly qualified doctors for robotic surgery.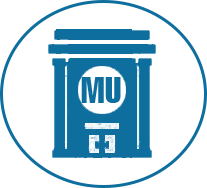 The Department of Propaedeutics of Surgical Diseases was founded in 1961 on the basis of the surgical department of ORKB-Varna. Founder and first head is Assoc. Prof. Dr. Petar Altankov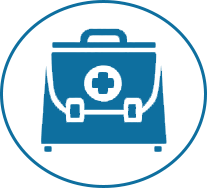 The First Clinic of Surgery began its existence with the establishment of the Department of Propaedeutics of Surgical Diseases in 1961 on the basis of the surgical department of ORKB-Varna.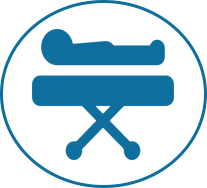 The Department of General and Operative Surgery has a modern base and technologies in step with the times, thanks to which daily life-saving operations are performed.